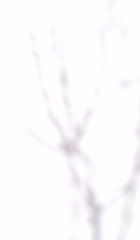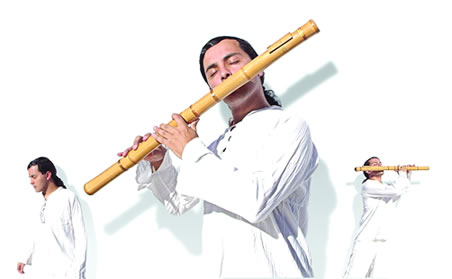 Take care of our enviroment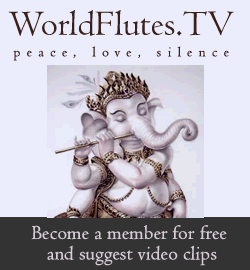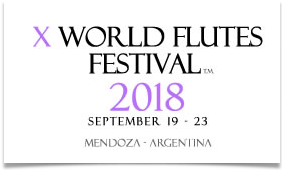 Peace web theme set courtesy of Crystal Cloud Graphics web set icon
Crystal Cloud Graphics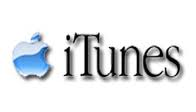 BUY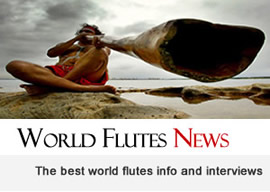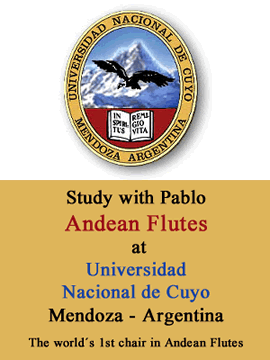 Small Biography

Recognized as World Flutes Master, Pablo Salcedo is a multi-intrumentist, teacher and composer who has captivated the most different audiences. Pablo is the world referent of the Chromatic Markama Quena and the Moseņo. His concerts and workshops incorporate those instruments and other world flutes such as siku, ocarina, anatas, erke, quenon, shakuhachi and bansuri. Besides, he is a specialist in contemporary instruments like traverse flute and saxophone.

Pablo Salcedo is an active solo recitalist and chamber musician appearing in concerts worldwide, including EEUU, Europe and Latin America. His performances have been heard on several radio and television syndication. He won several prizes on classical and ethnic music performaces. Pablo is featured in solo and chamber music performances on compact discs from arteOculto label. Since 1994 Master Salcedo serves on the faculty at Universidad Nacional de Cuyo. He is currently on the faculty of the School of Music of the Universidad Nacional de Cuyo where he teaches saxophone and traditional - popular winds. Pablo Salcedo is an Artist/Clinician.

In 2009 creates the acclaimed World Flutes Festival.